The best way to follow Jesus is simply to follow Jesus.
Service Times
9:30

am
Sunday 9:30 am
Sunday
10:15

am
Sunday 10:15 am
Sunday
10:30

am
Sunday 10:30 am
Sunday
6:30

pm
Wednesday 6:30 pm
Wednesday
Upcoming Events
Friday, September 17th, 7:00-9:30 pm.
Women's Ministry event
The Unknown Tour: Faith over Fear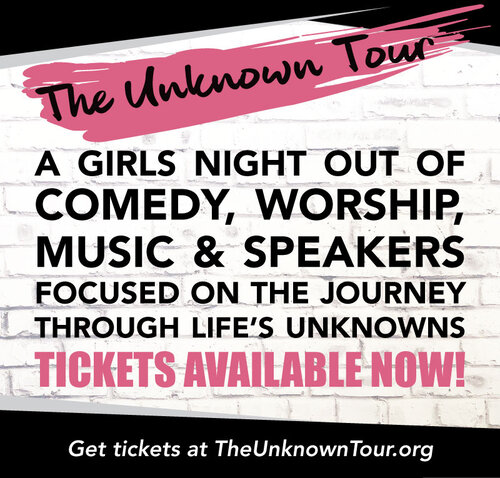 We are ready for a great evening packed with loads of laughter, deep worship, excellent music, and vibrant speakers as we focus on faith over fear in the unknown. Are you ready ladies? Nab your tickets now. You can order tickets online at https://www.theunknowntour.org/hanover PFMC ladies can sign up on the ticket order sheet in the Fellowship Hall by August 15th and we will place a block order for all of our tickets.
Check out this video showing clips from The Unknown Tour.



Event starts at 7:00 p.m
6:00 p.m. VIP doors open
6:30 p.m. General Admission doors open
Service Information
Services will be held in -person and live streamed:
Sunday morning worship service at 10:30 a.m.
Wednesday evening prayer meeting at 6:30 p.m.
The Helping Hands Food Pantry distribution continue using a drive-thru style. Guests remain in their vehicles and a volunteer will load the food.
Our worship service is livestreamed online on Facebook and YouTube. The service will also be posted to our website under the Sermon tab on the top navigation panel and to our YouTube channel.
Wednesday evening prayer is streamed on Facebook Live at 6:30 p.m. Please submit prayer requests on Facebook, through private message, email, text, and phone calls to the Pastor.
In-person Sunday School for adults and Kids R.OC.K. continue to be suspended for a little while yet, but Youth Group Sunday School resumes. Kids R.O.C.K. and Youth curriculum is available for streaming.